Treat the trauma behind the addiction.
They may wear different uniforms, but the goal is the same. First Responders are trained to protect members of the community and respond to emergency situations – no matter the risk to their own health and well-being. Stress, trauma, and burnout come with that territory, but what happens when the burden becomes too great to bear on your own?
Genesis House has proudly served all First Responders since 1992, including:
Police
Security Officers
Firefighters
Paramedics
Military
Emergency Medical
Technicians
Correctional Officers
911 Operators
Doctors
Nurses
Crisis Workers
Rescue Workers
Disaster Responders
Philip Bulone is no stranger to community service. He is a Vietnam veteran as well as a former NYPD Detective, and now serves as a primary therapist at Genesis House.
In 2019, throughout the United States, 228 police officers committed suicide – the highest number ever recorded in a single year. Of that number, 10 of them were from the NYPD, my former department. The shame of it is that it's almost a given that a career in law enforcement is well-suited for Post-Traumatic Stress Disorder (PTSD).
Every day police officers and first responders around the country witness scenes of violence, trauma, and tragedy that civilians could never comprehend. And although almost every police department thoroughly screens potential applicants with a variety of psychological and personality testing for susceptible mental illness, some of these officers get on the job and see the horrors of dead babies, mangled bodies at car wrecks, raped women, victims of shootings, hangings, homicides, let alone being assaulted or shot at themselves.
Because of this trauma many officers and first responders begin to self-medicate by drinking alcohol to forget these horrors. The majority of first responders will not take the job home with them, but instead congregate in bars after their tours and drink to the point of getting drunk. This self-medication extends to their days off and soon they are using alcohol all the time to forget their pain. Other first responders turn to street drugs to relieve their pain, and become addicted.
Many departments say they offer counseling, but there are procedures to follow. Some procedures include the officer turning in his gun and badge for safety reasons. Taking away a police officer's weapon is like telling him he can no longer do the job. Do this, and the officer will not seek help. A police officer's life is his or her job.
Other departments outsource their PTSD and mental health counseling to a local psychologist or psychiatrist who has no experience as a first responder. This type of therapy they use is "book therapy," which often does not work with first responders who need to trust their therapist. That is why it is imperative to have an active or former law enforcement officer or first responder trained to counsel and work with those suffering from PTSD.
In order to reduce the number of police and first responder suicides, programs need to be offered that are not threatening, are facilitated by trained first responders who have been through the same experiences, and are conducted in safe settings outside of their work. And that's exactly what Genesis House offers.
At Genesis House we provide a safe environment where police officers and first responders receive guidance from those who have been through the same thing, and are trained to work with clients suffering from PTSD.
We are here to support all First Responders with the respect and expertise they need. We understand, because we've been there.
The First Responder Recovery Program at Genesis House treats the unique experiences of uniformed professionals in a private and confidential setting. Clients in this program benefit from specialized individual and small group therapy sessions led by Dr. Philip Bulone. Dr. Bulone is a retired First Responder who specializes in trauma-informed care and Post-Traumatic Stress Disorder (PTSD).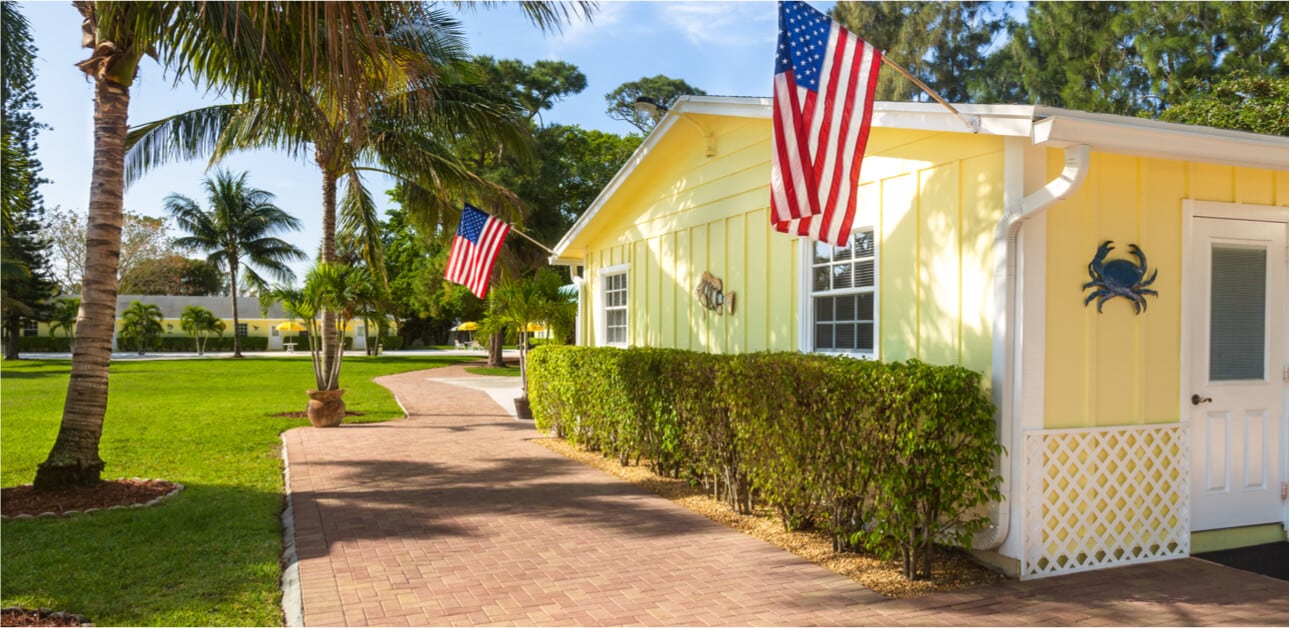 Trusted by our community for almost 30 years.
Genesis House is a family owned and operated treatment center providing the highest quality of care for substance use and mental health since 1992. Our private recovery campus is situated in beautiful Palm Beach County, Florida.
We offer the full continuum of care, including Detox, Residential Treatment, Partial Hospitalization, Intensive Outpatient Services, Alumni Program, and Aftercare Support.
We will work with you and your employer to ensure your stay is successful.
Our team provides First Responders with the tools they need to return to work at their best. At your request, we will provide administrative support for FMLA and Short-Term Disability. We will also communicate with Commanding Officers, Union Representatives, Employee Assistance Programs, and others to coordinate your safe return to the job and provide support when you get there. We will also honor your request for complete confidentiality, if desired.